I don't know if you have heard about the book study that some of my favorite bloggers are hosting.
Head on over to
Kickin It In Kindergarten
to find out all the details.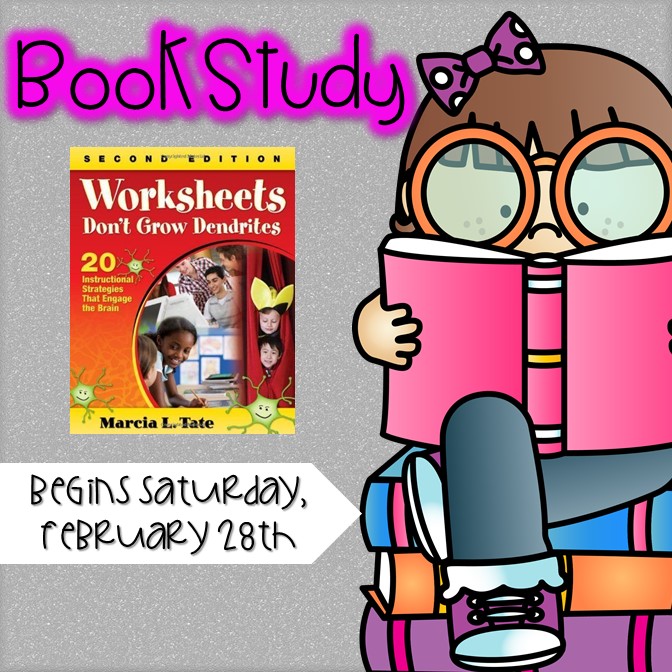 When I read about this book study, I called my local Barnes and Noble right away to see if they had the book and they DID!!! I was so excited. I have always firmly believed that kids learn by doing. Many of the activities that I do in my room are hands on and have some musical component attached to it. I have kids that love to sing and dance and that is how they learn. They remember every word to their favorite songs, but have a hard time remembering to put a capital letter at the beginning of their sentence. When writing a sentence is written about in a song, they remember it. I use a lot of
Miss Jenny Fixman's songs
in my teaching. I absolutely love my Phonics Time cd. I may have had to order it again from using it so much!
You can check out the link below
Miss Jenny Fixman
One of my favorite cds of hers is
this one!
We love singing these songs and then doing hands on math activities to go with her songs.
I have tons of math center puzzles that I do in my classroom to go with skills that we are learning. Today I added
this one.
I created a 10 more, 10 less, 1 more, 1 Less pack for fall a long time ago. My kids LOVE it. I used fall clip art and am so picky with things I have out during the year. I didn't want my puzzles with fall clip art out all year, so I created a new pack. This one has a puzzle for EVERY number 1-100. I can pick and choose what numbers I want out and when I want them out. The clip art that I used will allow me to keep them out all year, not just in October and November. I'm weird about that...I know.
If you don't have this book....head out and buy it now! You won't be disappointed!