Today was Presidents Day. Unlike some lucky teachers who got to stay home, I had to go to work today. We had a full day of workshops. On top of that, we ended up getting 5+ inches of snow this morning. It started in the morning and it fell hard and fast!
My first part of the morning was spent learning how to do my web page. I loved that we were walked through...step by step...how to set up our pages.
We then had to go our home school to work with our PLC's on goals that we set. I am excited that I will be doing Reader's Theater with my group. I found these fun plays from
Kristin at A Teeny Tiny Teacher.
I am so excited to use them.
After lunch, we spent the rest of the day at another school in our district. We listened to
Steve Dunn
talk about writing. My head is spinning with all the great ideas that he gave us. I loved that he gave us examples and ideas of how to teach writing in our classroom. I can't wait to go back to my classroom and try some of the things that he shared with us. The afternoon went by so fast!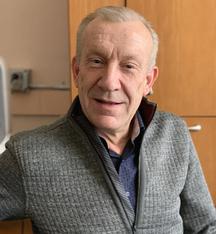 Tonight I created some different writing papers that I want to use during Writer's Workshop based off the ideas that he gave us.
This paper is meant to be used for kindergartners who are in their beginning stages of writing. They will draw a picture in the box and then write their sentences below it.
This paper is meant to be used for kindergartners in January and first graders throughout the school year. The page on the left side of their journal will have the box on it. That way when they are done writing, they can go to the next page and still see their picture.
Finally, this paper is meant for first graders and higher. Students will draw pictures of what happens in the beginning, middle and end of their stories. The boxes are on the left side of their journal and the extra lines are on the right side so they can still see the pictures.
You can find all these papers
HERE
. I hope you find them helpful to you.
I hope you had a great day!
Sara